Increase

Prominence

and

GEO Relevancy

of Your Listing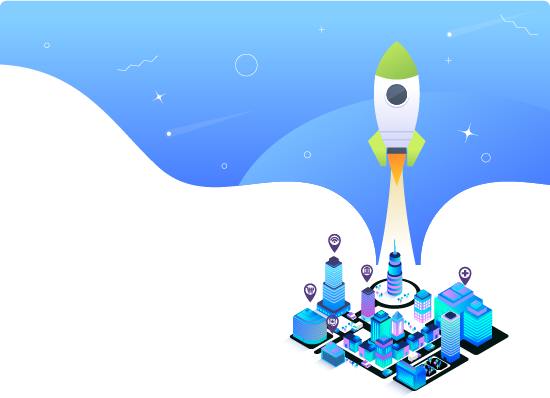 As we know following three most important factors of local search ranking and we work on these factors in this service
What we do in this service?
In this we follow following steps : 
Create Custom My Map – with description, NAP, link,Video, Image & four driving directions.

Create ten driving direction from popular places from your city to your business location.

We create 10 Web.20 properties Add links to the articles to your client's website URL that is linked to the GMB listing using brand, LSI, and longtail anchor text.

These links make your client's site appear more locally relevant than competitors who lack them. And local relevance is one of the 3 most important ranking factors for GMB.
What Accounts Do You Create?
About.me, Angelfire,  Doodlekit, Imxprs.com, Issuu, Jigsy.com, Medium, Pen, Strikingly, Tumblr, Webnode.com, Weebly, WordPress, Yola, and Bravesites are the accounts that are created for the location. The only creatives for the brand are the 10 unique Google Map Places driving directions maps.
How Do You Create These for a Location?
We create this network for your chosen location by using a local persona. This is a generic local organization or local association, which will be located in your targeted city and the account sign up name will include your chosen city name to really reinforce the local factor.
Why Do You Create Google Map Places Driving Directions?
These driving direction maps add so much local relevancy to your campaigns they are imperative to use. We create 10 unique driving direction maps and embed or link to them in the geo-relevant network. These driving directions will add that local relevancy to your Google My Business SEO campaign.
What is the turnaround time?
Our turnaround time is 7 business days.
What is Your Refund Policy?
There is no refund after work is performed, otherwise, you can contact us anytime for a full refund on any tasks not started.
How Long Does It Take to Start Seeing Results?
Most clients are reporting seeing gains within only days or weeks of campaigns starting, but there is no way to pinpoint an exact date. But because these are some of the best methods, the results always outperform anything you would get from lesser quality providers.
Which Email Do I Use for if I Have Questions?
Do You Guarantee Accounts
Yes, absolutely. We back all of our accounts with a 90-day warranty. Our warranty does not cover clear cases of abuse or spam or violating the platform's terms of use.